Defensive Driving In Bohemia
Exactly what Bohemia drivers need from their NY State DMV Approved Defensive Driving course:
Reduce points from your driving record
NY State DMV approved, Sponsoring Agency #029
10% insurance costs discount
No final required!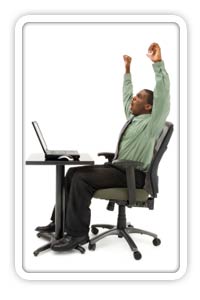 Bohemia Defensive Driving
Bohemia Defensive driving is a way of driving that reduces driving risks and uses more advanced driving skills than those taught in basic Drivers Education programs. When you utilize defensive driving maneuvers, you become a more knowledgeable driver and are better educated to understand the rules of the road.
Our Traffic School Mission
Our Bohemia Defensive Driving courses are offered to help you meet all of your NY DMV needs. Whether you are looking to reduce points on your driver record or to keep your insurance from increasing, PointReductionCourse.com is committed to you!
Bohemia Defensive Driving Payment Options
Paying for your traffic school in Bohemia doesn't have to cause trouble. We accept payment by check sent in the mail, credit card over the phone, credit card online, or you can even defer your payment until you've tried the course and pay later. We accept the following fine credit cards: American Express, Visa, MasterCard, and Discover.

Defensive Driving Done Right
Sharpen Your New York Defensive Driver Skills And Become A More Defensive Driver
NYS DMV Approved, Sponsoring Agency #029
Mandatory Insurance Reduction Good For 3 Years!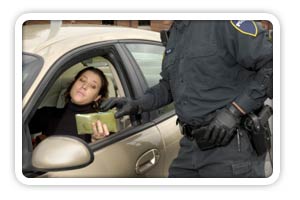 Help And Frequently Asked Questions
We are happy to provide Bohemia customers with friendly and patient customer service reps who are understanding to your needs. We know that taking a defensive driving course may be a foreign experience for you and we want to make it as effortless as possible. Call us toll-free at 800-691-5014 or send us an email at info@trafficschool.com.
The Virtually Paper-free Course
The popularity of the Internet has revolutionized many industries, including the way top providers of the traffic-school industry offer their defensive driving programs. At PointReductionCourse.com, we offer online defensive driving courses for all of New York that allow customers to skip the traditional sit-down classroom in favor of taking a paperless course from home, work, or school. Not only is internet defensive driving more convenient for Bohemia drivers, it saves paper and cuts down on unnecessary waste of our precious natural resources.
How Long Does Bohemia Defensive Driving Class Take?
Your Internet Point and Insurance Reduction Program will last at least 5 hours and 20 minutes in length. State defensive driving law requires that all approved defensive driving programs be a bare minimum of 5 hours and 20 minutes long. PointReductionCourse.com abides by this time requirement, thus ensuring that you get a New York DMV approved program and will be eligible for your insurance costs discount and point reduction benefits.