Your Automobile Insurance Rates Kept In Check
Get money back in your wallet just by doing our program that is approved by the NY Department of Motor Vehicles (Sponsoring Agency #029) for an auto insurance premiums reduction of 10% in the base rate of liability, no-fault & collision premiums.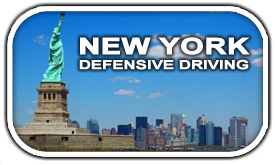 Online Defensive Driving In NYS
PointReductionCourse.com's New York Defensive Driving Course was designed to teach you safe driving techniques and the skills necessitated to reduce the risks New York drivers face while on the road. New York traffic rules are also taught to help you employ these driving techniques to prevent traffic collisions and traffic tickets in the future.
Do I Have To Finish My I-PIRP All At Once?
Our PIRP is designed to make your life easy! You can log-in and log out as you desire, allowing you to take the program at your own tempo. Just remember that the New York Defensive Driving laws require you to complete your course within a 30 day time frame.
Our Traffic School Mission
At PointReductionCourse.com, we are dedicated to proving our students with the most interactive, education, and cost friendly traffic safety programs in NYS. We are here to help New York drivers meet their defensive driving requirements easily.

We Are Happy To Help You Out
We are happy to provide New York customers with friendly and patient customer service reps who are understanding to your needs. We know that selecting a defensive driving course may be a foreign experience for you and we want to make it as trouble-free as possible. Call us toll-free at 800-691-5014 or send us an email at info@trafficschool.com.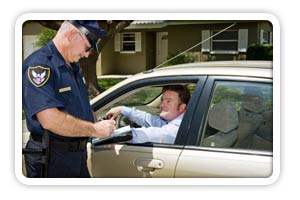 Save Paper When You Go To Defensive Driving On The Internet
The popularity of the Internet has revolutionized many industries, including the way top providers of the traffic school industry offer their defensive driving programs. At PointReductionCourse.com, we offer internet defensive driving courses for all of New York that allow customers to skip the traditional sit-down office in favor of taking a paperless course from any location. Not only is web defensive driving more convenient for New York drivers, it saves paper and cuts down on unnecessary waste of our precious natural resources.
Reduce Points And Get An Insurance Discount With Pointreductioncourse.com
When you pass an I-PIRP course, you get the same full benefits of completing a classroom PIRP course. Drivers can reduce their driver violation point total by a maximum of four (4) points, and they can save 10 (ten) percent on their car liability and collision insurance premiums.
We Make It Easy
Whether you prefer to make payment for your course with a credit card online, over the phone, or by mailing it in - we've got you covered! We accept MasterCard, American Express, Visa, and Discover.