Hamburg Defensive Driving Course
It's the complete New York Defensive Driving answer. You get a New York State DMV approved program sponsored by Agency #29, a great traffic-school course, up to 4 (four) points reduced, and your car/truck insurance discount.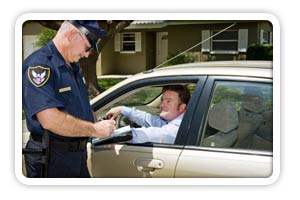 Hamburg Defensive Driving Online
Doing a Defensive Driving program in Hamburg is now simpler and more convenient thanks to PointReductionCourse.com's online Hamburg Defensive Driving PIRP course. It's completely online and doesn't require any added downloads or software installs, so you can take this Hamburg Defensive Driving course using any PC or Mac with Internet access.
Defensive Driving In Hamburg | 5-hrs And 20 Minutes Time Requirement
Accepted IPIRPs require a bare-minimum of 5 hours and 20 minutes of instruction time. Our online IPIRP satisfies this requirement and fully abides by New York State DMV regulations. Our program has built-in measures to ensure that you meet all necessary requirements and that you get at least 5 hours and 20 minutes of defensive driving education.
PIRP Rewards For Hamburg Drivers
PointReductionCourse.com, in conjunction with The American Safety Council, presents a Hamburg Defensive Driving course approved by the New York DMV. Upon finishing of our Point and Insurance Reduction Program, students obtain a minimum of a 4 point-reduction on their New York DMV record. In addition, a mandatory minimum 10% auto insurance discount will be earned if the course is completed by the principal operator of the vehicle being insured.

Going Green In Hamburg
Another one of the advantages of our internet defensive driving course in Hamburg is that there is no excess paper-waste. There are no written tests to take, no New York DMV forms to mail in, and no paper traffic school workbooks to print out. Everything you have to have is totally on line... Now that's an eco-friendly defensive driving course Hamburg residents can depend on!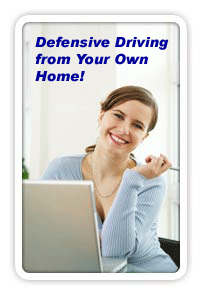 Completing My Internet Defensive Driving Course
You may take the class in as many sessions as needed, but you have to take the class within THIRTY (30) days of registering. You can login and log out as you need with the username and password you setup during registration. Your data will be saved along the way!
Hamburg Defensive Driving Customer Support
PointReductionCourse.com is committed to providing you more than just an outstanding defensive driving course. We also pay special attention to the needs of our patrons as they do the course, from beginning to end. Talk to our customer service reps in Hamburg and they will be happy to help you!
Our Traffic School Mission
PointReductionCourse.com is dedicated to providing top-rate driver safety education programs that are online, easy to use, and offered at the most discounted prices. Our relentless pursuit of complete customer satisfaction and a genuine commitment to teaching our students has kept us the traffic-school leader for over 15 years.