All You Need From A Defensive Driving Course
Exactly what Haverstraw drivers need from their New York Department of Motor Vehicles Approved Defensive Driving class:
Reduce Points from Your record
New York Department of Motor Vehicles Approved, Sponsoring Agency #029
10% insurance expense Discount
No final examination Required!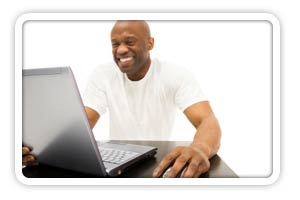 Online Haverstraw Defensive Driving
The I-PIRP was designed by the New York State DMV to aid drivers in reducing traffic fine points and decrease their insurance. Successful completion of this defensive driving class enables you to a mandatory 10% reduction on your car's liability, no-fault and collision insurance rates. The insurance reduction is good for 36 months (3 years) and is renewable every 3 years by completing the class again. The New York State DMV lets motorists who were issued points on their motor vehicle operator record within the past 18 months to reduce up to 4 points off their driving record by successfully finishing this defensive driving program.
Defensive Driving You Can Count On
Absolutely No Final Exam To Take Or Pass!
The Course Can Be Accessed From Anywhere With A Pc Or Mac Online 24/7
Sharpen Your New York Defensive Driver Skills And Become A Better Driver
Defensive Driving In Haverstraw | 5 Hours And 20 Minutes Time Requirement
Your Point and Insurance Reduction Program will last at least 5 hours and 20 minutes in length. State defensive driving law requires that all approved defensive driving programs be a bare minimum of 5 hours and 20 minutes long. PointReductionCourse.com abides by this time requirement, thus ensuring that you get a NY DMV approved course and will be eligible for your insurance expense discount and point reduction rewards.

Internet Point And Insurance Reduction Program - Work Saved As You Go
You may do the course in as many sessions as needed, but you have to do the course within THIRTY (30) days of registering. You can login and log out as you need with the username and password you setup during the Point and Insurance Reduction Program registration. Your data will be saved along the way!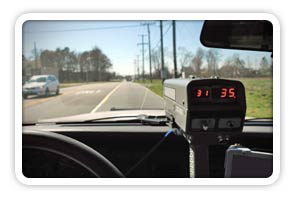 A Paperless Course For Haverstraw
You can complete our program from any place you can get online access in Haverstraw. You don't need to bother with any paperwork either as there is no written final - everything is 100% on the internet and all the traffic safety school study material you want is available to you on the internet 24 hours a day, 7 days a week.
Online Defensive Driving In Haverstraw
PointReductionCourse.com, in conjunction with The American Safety Council, provides a Haverstraw Defensive Driving program approved by the NYSDMV. Upon completion of our Point and Insurance Reduction Program, students receive a minimum of a four (4) point-reduction on their New York DMV record. In addition, a mandatory minimum 10% auto insurance discount will be earned if the program is completed by the principal operator of the vehicle being insured.
Haverstraw Course Cost
Our all inclusive cost for your Haverstraw Defensive Driving course is only $24.95! This course cost covers everything necessitated by the New York DMV to get your insurance expense discount and have points reduced from your driving record. There are no hidden costs. If you find a cheaper price elsewhere, you can expect hidden costs for your Completion Certificate handling and processing that will increase your course cost.