Newark Defensive Driving With All The Perks
It's the complete New York Defensive Driving answer. You get a New York DMV approved program sponsored by Agency #29, a great ticket school course, up to 4 (four) points reduced, and your car insurance discount.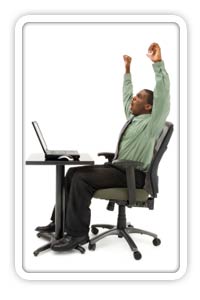 Newark Defensive Driving Online
Newark Defensive driving is a way of driving that reduces driving risks and uses more advanced driving skills than those taught in basic Drivers Ed classes. When you utilize defensive driving skills, you become a safer driver and are better educated to understand the laws.
Internet Point And Insurance Reduction Program Time Requirement
Your IPIRP will last at least 320 minutes in length. State defensive driving law requires that all approved defensive driving programs be a bare minimum of 320 minutes long. PointReductionCourse.com abides by this time requirement, thus ensuring that you get a NYS DMV approved course and will be eligible for your automobile insurance discount and point reduction advantages.
Newark IPIRP With Benefits
PointReductionCourse.com, in conjunction with The American Safety Council, offers a Newark Defensive Driving program approved by the NY State DMV. Upon passing of our Internet Point and Insurance Reduction Program, students get a minimum of a four (4) point-reduction on their New York motor vehicle operator record. In addition, a mandatory minimum 10% automobile insurance discount will be earned if the program is completed by the principal operator of the vehicle being insured.

Defensive Driving In Newark - Our Mission
At PointReductionCourse.com, we are dedicated to proving our patrons with the most interactive, education, and cost friendly traffic safety courses in Newark. We are here to help Newark drivers complete their defensive driving requirements easily.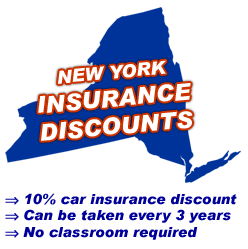 No Need To File Any Paperwork
One of the many rewards of PointReductionCourse.com's traffic-school classes is that you will save paper. Besides the aggravation that come with filing, mailing, and faxing paperwork, the use of paper is taxing on the environment. With online defensive driving in Newark, there is no final exam to take and no manuals to print out or paperwork to mail in to us. Now that's a class that environmentalists will enjoy!
Login And Logout As You Desire
Our I-PIRP is designed to make your life easy! You can login and sign-off as you wish, allowing you to take the program at your own pace. Just remember that the Newark Defensive Driving laws require you to complete your course within a 30 day time frame.
Course Price For Defensive Driving In Newark
Get all you need for your 10% NY auto insurance premiums savings and four point reduction on your New York DMV driving record - and it only costs $24.95, Including your Certificate of Completion and live support!