Defensive Driving In Watervliet
It's the complete New York Defensive Driving answer. You get a New York State DMV approved course sponsored by Agency #29, a great traffic safety school course, up to four (4) points reduced, and your car/truck insurance discount.

Watervliet Defensive Driving Online
The PIRP was designed by the NYSDMV to aid drivers in reducing traffic citation points and decrease their insurance costs. Successful completion of this defensive driving class enables you to a mandatory 10% reduction on your auto's liability, no-fault and collision insurance rates. The insurance reduction is good for 36 months (3 years) and is renewable every 3 years by completing the class again. The NYSDMV allows motorists who were issued points on their drivers record within the past 18 months to reduce up to 4 points off their driving record by successfully finishing this defensive driving course.
Benefits Of Our Watervliet Defensive Driving
The Course Can Be Accessed From Anywhere With A Pc Or Mac On-line 24/7
Sharpen Your New York Defensive Driver Skills And Become A More Cautious Driver
Get An Car Insurance Reduction Of 10% In The Base Rate Of Liability, No-fault & Collision Insurance Rates
Glad To Answer Your Defensive Driving Questions
Please feel free to contact our customer service for live support regarding any of your defensive driving program questions. You can call us toll-free at 800-691-5014 or email us at info@trafficschool.com. We can help you get started, or if you're already a student, we can help you find resolutions to your program issues.

Our Defensive Driving Promise
PointReductionCourse.com is dedicated to providing the best driver safety education programs that are on-line, uncomplicated to use, and offered at the lowest prices. Our relentless pursuit of complete customer satisfaction and a genuine commitment to teaching our students has kept us the traffic school leader for over 15 years.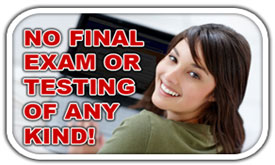 Going Green In Watervliet
You can take our course from any location you can get web access in Watervliet. You don't need to bother with any paperwork either as there is no written final test - everything is 100% online and all the trafficschool study material you require is available to you online any day of the week, including holidays.
Defensive Driving At Your Pace
When it comes to a flexible Defensive Driving program in Watervliet, PointReductionCourse.com has you covered. We allow you to log in and sign-out when you desire. Finish our Watervliet course all at once or over various days - as long as you finish within 30 days, it's all good!
Watervliet Defensive Driving For $24.95
Our all inclusive cost for your Watervliet Defensive Driving program is only $24.95! This course cost covers everything demanded by the New York DMV to get your insurance discount and have points reduced from your DMV driving record. There are no hidden costs. If you find a cheaper price elsewhere, you can expect hidden costs for your Completion Certificate handling and processing that will increase your program cost.