Defensive Driving Online
It's the complete New York Defensive Driving answer. You get a New York State DMV approved class sponsored by Agency #29, a great traffic safety school course, up to four points reduced, and your car/truck insurance discount.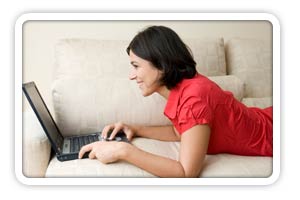 West Haverstraw Defensive Driving
PointReductionCourse.com's online program is effortless and economical. There is absolutely no final and our program meets all NY State DMV requirements for an approved I-PIRP. If you live in West Haverstraw, complete the program that only consists of 4 sections and earns you the Completion Certificate you need to receive all of the benefits that comes with doing a defensive driving class: insurance reduction, point reduction, and valuable defensive driving road rules knowledge gained!
Multiple Payment Methods For West Haverstraw Residents
Whether you prefer to make payment for your program with a credit card online, over the phone, or by mailing it in - we've got you covered! We accept MasterCard, American Express, Visa, and Discover.
West Haverstraw Defensive Driving Time Requirements
Approved Point and Insurance Reduction Programs require a bare-minimum of 320 minutes (5.33 Hours) of instruction time. Our online Point and Insurance Reduction Program satisfies this requirement and fully abides by NYSDMV regulations. Our course has built-in measures to ensure that you meet all necessary requirements and that you get at least 320 minutes (5.33 Hours) of defensive driving education.

The Pointreductioncourse.com Mission
Our West Haverstraw defensive driving classes are developed to help you meet all of your NY DMV needs. Whether you are looking to reduce points on your driving record or to keep your automobile insurance from increasing, PointReductionCourse.com is committed to you!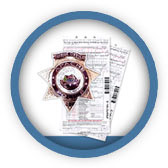 Cost Of New York Defensive Driving Course
The total purchase price of our West Haverstraw online Defensive Driving program is just $24.95. Get it all, including insurance discounts, point reduction, and the best traffic safety education program online!
I-PIRP Online
When you are done with an I-PIRP course, you get the same full benefits of completing a classroom PIRP course. Drivers can reduce their driver violation point total by a maximum of four (4) points, and they can save ten percent on their vehicle liability and collision insurance premiums.
No Need To File Any Paperwork
The popularity of the Internet has revolutionized many industries, including the way forerunners of the traffic-school industry offer their defensive driving courses. At PointReductionCourse.com, we make available internet defensive driving courses for all of New York that allow students to skip the traditional sit-down class-room in favor of taking a paperless course from home, work, or school. Not only is internet defensive driving more convenient for West Haverstraw drivers, it saves paper and cuts down on unnecessary waste of our precious natural resources.